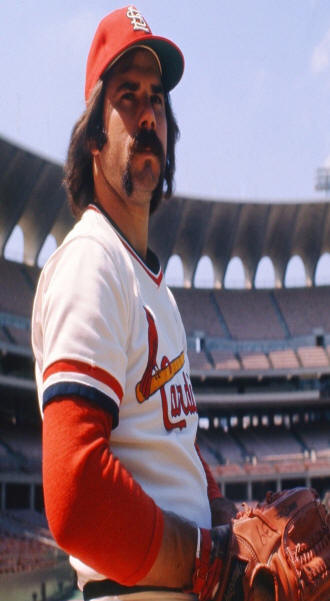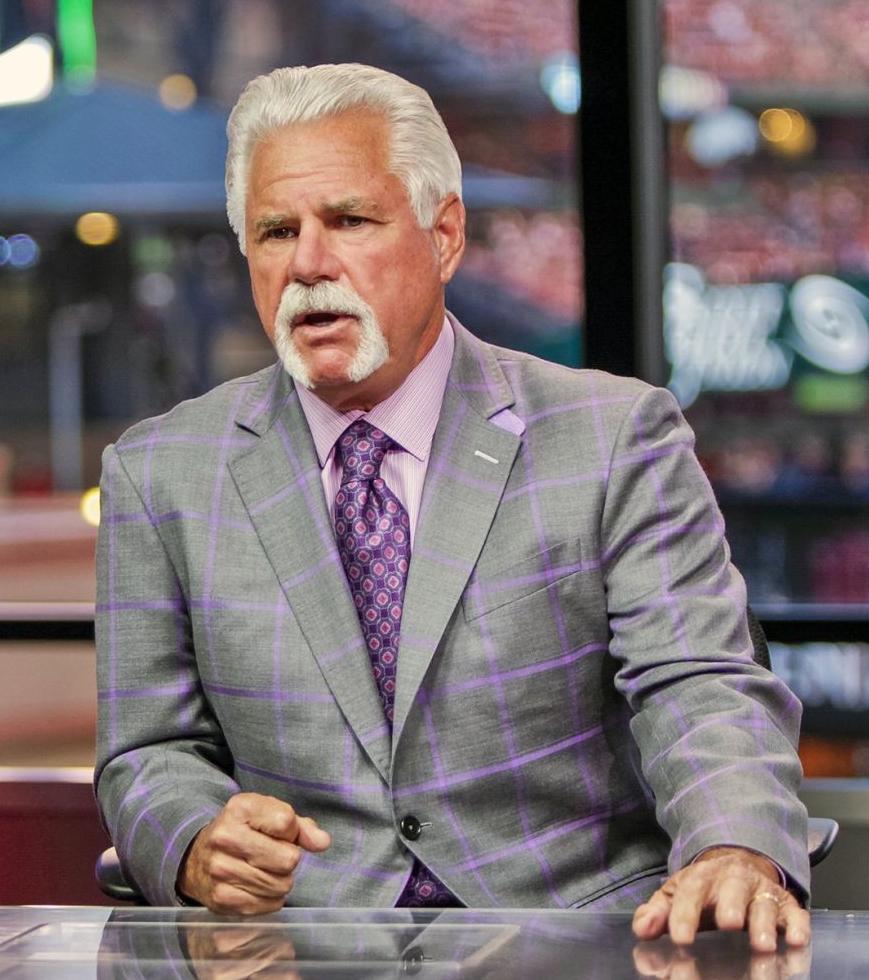 2022 GUEST SPEAKER - Al Hrabosky
Al Hrabosky was a first-round pick of the St. Louis Cardinals in the 1969 amateur draft. Exclusively a late-inning relief pitcher throughout his 13 year career, Hrabosky's finest season came in 1975, when he led the National League with 22 saves and owned a 1.66 ERA with 82 strikeouts over 97.1 innings pitched and earned "Fireman of the Year" honors. Following an eight-season run with the Cardinals, the "Mad Hungarian" was traded to the Kansas City Royals during the 1977 offseason. He spent two seasons with the Royals before finishing up his career with three seasons with the Atlanta Braves from 1980 to 1982. Hrabosky struck out 548 batters over 722 career innings pitched and retired with 97 saves under his belt.
Al Hrabosky has made a smooth transition from one of St. Louis' best-loved athletes to one of the region's favorite broadcasters. His commentary and wit are staples of Cardinals telecasts on FOX Sports Midwest.
The 2022 season will be his 39th as part of Cardinals broadcasts. He started with Sportstime regional cable network (1984), moved to the radio and TV booths (1985), then to the Cardinals television network (1986) and later to Prime Sports Midwest (1987). He has called Cardinals games on FOX Sports Midwest since 1997. In addition to serving as analyst for Cardinals telecasts on FOX Sports Midwest, he has also served as analyst for broadcasts of the FOX Saturday Baseball Game of the Week on FOX Sports. Hrabosky, 72, was inducted into the Missouri Sports Hall of Fame in February 2003, the Fullerton College Hall of Fame in 2004 and the Savanna High School Hall of Fame in 2011. He also received the 2017 Legends Award at the prestigious Jack Buck Sports Awards at the Missouri Athletic Club. Away from the booth he is active in many charities, including St. Louis Zoo, Angel Arms and FOX Sports Midwest's work with The Mission Continues. He and his wife, June, reside in St. Louis.
2019 GUEST SPEAKER - Tom Thayer
Tom Thayer spent eight seasons playing for the Chicago Bears and the past 22 seasons serving as a color analyst on the team's radio broadcasts. The 57-year-old Thayer was the starting right guard on what many experts believe was the best team in NFL history, the 1985 Bears. That team -- which included NFL Hall of Famers Walter Payton, Dan Hampton, Richard Dent and Mike Singletary and was coached by Hall of Famer Mike Ditka -- went 15-1 in the regular season and then beat the New York Giants 21-0, the Los Angeles Rams 24-0 and the New England Patriots 46-10 in the Super Bowl. That was the only Super Bowl title in franchise history.
Thayer grew up in Joliet and was a member of two state championship teams at Joliet Catholic Academy, where he played for the legendary coach Gordie Gillespie. Gillespie, who was inducted into the Joliet Catholic Academy Hall of Champions along with Thayer in 2014, has referred to Thayer as "one of the five best players I ever coached, and he was the best lineman."
After graduation from JCA in 1979, Thayer received a scholarship to play at Notre Dame under first coach Dan Devine and then Gerry Faust. He was an honorable mention All-American and received a degree in media communications in 1983.
Thayer signed a three-year contract with the fledgling Chicago Blitz of the United States Football League in April of 1983 on the day the Bears made him their fourth-round selection in the NFL draft. He spent three seasons in the USFL with the Blitz and the Arizona Wranglers before signing with the Bears in 1985. He started 130 of the 134 games he played for the Bears in eight seasons. He was waived after the start of the 1993 season and appeared in three games for the Miami Dolphins before retiring in 1993.
He was a radio co-host with former linemate Keith Van Horne on the "Tom and Keith Show", then spent two seasons as a TV analyst for Bears games. He joined the Bears' radio broadcast team with Wayne Larivee and Hub Arkush for the 1997 season, and he has worked alongside Jeff Joniak in the Bears' radio booth since 2005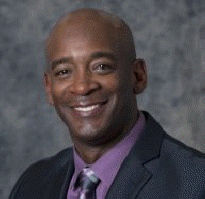 2018 Guest Speaker - Tony Rice
Tony Rice, the last quarterback to lead Notre Dame University to a national championship in football, will be the featured speaker at the Springfield Sports Hall of Fame banquet April 9.
Rice, a native of Woodruff, South Carolina, was part of Lou Holtz's 1986 recruiting class at Notre Dame, but Rice had to sit out his freshman season as an academic victim of Proposition 48. Rice split time with Terry Andrysiak as the Irish starting quarterback in 1987, and Notre Dame finished 8-4, including a 35-10 loss to Texas A&M in the Cotton Bowl.
With the junior Rice as a full-time starter in 1988, the Irish finished 12-0 and claimed their eighth national championship. Along the way Notre Dame beat highly regarded Michigan, Southern California and Miami in the game made famous by the ESPN documentary "Catholics vs. Convicts."
Notre Dame beat West Virginia in the Fiesta Bowl to complete an undefeated season and win the national championship.
When all was said and done, 21 of Notre Dame's 22 starters on that national championship team -- including Chris Zorich, Ricky Watters, Rocket Ismail, Todd Lyght and Andy Heck -- played in the NFL.
The only starter who didn't make it in the NFL was Rice, who compiled a 31-4 record with the Irish. Rice won the Johnny Unitas Golden Arm Award and finished fourth in the 1989 Heisman Trophy voting, and he was the quarterback on the College Football All-America team. He completed 68 of 137 passes for 1,122 yards and two TDs and rushed 174 times for 884 yards and 7 TDs in 12 games.
Rice started every game during Notre Dame's 23-game winning streak during the 1988 and 1989 seasons, the longest winning streak in Irish football history. Rice was the Football News 1989 College Player of the Year and was the first Notre Dame player to lead the team in passing and rushing in the same season (he did it in both 1988 and 1989) since Paul Hornung's Heisman Trophy-winning season in 1956.
Rice played professionally for Saskatchewan of the Canadian Football League, Barcelona of the World Football League and Munich of the Football League of Europe from 1990-94.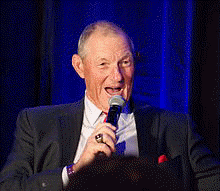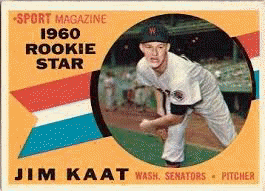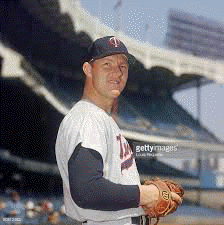 2017 Guest Speaker - Jim Kaat
Jim Kaat, who won 283 games and 16 Gold Gloves during a 25-year Major League Baseball pitching career that spanned four decades, was the replica watches sale featured speaker at the Springfield Sports Hall of Fame Banquet and Induction Ceremonies in 2017.
Kaat, 78, made his big league debut Aug. 2, 1959, with the Washington Senators in 1959. When the franchise moved to Minnesota for the 1961 season, Kaat went along and he pitched for the Twins until 1973, including a complete game victory in Game 2 of the 1965 World Series.
He also pitched for the Chicago White Sox (1973-75), Philadelphia Phillies (1976-79), New York Yankees (1979-80) and St. Louis Cardinals (1980-83). He was a combined 19-16 with a 3.82 ERA in St. Louis, and rolex replica uk appeared in four games in the 1982 World Series against Milwaukee.
Kaat was selected to three All-Star teams and was the American League leader in shutouts (five) in 1962 and the A.L. leader in wins (25) and complete games (19) in 1966. In addition to his 283 career wins, he has three 20-win seasons.
He served as pitching coach for the Cincinnati Reds under Pete Rose, then moved rolex replica sale into the broadcast booth for 22 years, calling games for the Yankees and Twins. He briefly retired from broadcasting in 2006 but came back in 2009 and still works with Bob Costas on MLB Network broadcasts.
2016 GUEST SPEAKER - Dee Brown
Former University of Illinois basketball All-American Dee Brown will be the featured speaker at the 26th annual Springfield Sports Hall of Fame Induction Ceremony
After earning Mr. Basketball honors as a senior at Maywood Proviso East High School in 2002, Brown signed with Illinois and coach Bill Self in a recruiting class that also included Deron Williams, James Augustine and Aaron Spears.
During Brown's junior season in 2004-05, the Illini won 37 games, were No. 1 in the country and eventually lost in the NCAA tournament title game to North Carolina. Brown was named The Sporting News National Player of the Year after that season, and in 2006 he won the Bob Cousy Award as the nation's top point guard.
Brown remains the winningest player in Fighting Illini basketball history along with being one of the most popular. He played in 114 victories during his career and ranks third all-time in scoring (1,812 career points), second in career steals (231) and 3-points (299) and third in career assists (674).
He was selected in the second round of the 2006 NBA draft by the Utah Jazz and played 49 games for the Jazz that season. He signed with the Washington Wizards in 2007 and was the starting point guard for 11 consecutive games during one stretch before being waived. He also played for Phoenix, and in 2010 he was cut out of training camp by the Dallas Mavericks.
Brown played internationally in Turkey, Israel, Italy, China, Puerto Rico, Latvia, Romania and Bulgaria from 2007 to 2015 before retiring.
He was named special assistant to then - Illinois athletic director Mike Thomas in September 2015, and he still holds that position under interim A.D. Paul Kowalczyk.
Among his duties are representing the director of athletics and Illinois athletics at a variety of campus and off-campus functions and meetings and relationship building with campus administrators and local and regional business leaders and donors. Additional aspects include outreach efforts and fundraising.
Brown also assists in the recruiting process for many sports in accordance with NCAA rules and serves as a mentor for current student - athletes in all sports while developing and growing successful relationships with former Fighting Illini.
2015 GUEST SPEAKER - Justin Allgaier
The 28-year-old Allgaier is a Riverton native who began his career at age 5 by racing quarter midgets, and he has worked his way up to the top of his profession. He currently drives the No. 51 HScott Motorsports Chevrolet.
At age 13, Allgaier began his stock car career.
In August 2002, he started 29th and finished 17th in the Allen Crowe Memorial 100 ARCA stock car race at the Illinois State Fairgrounds. It was his first ARCA start. At the time, he was the second-youngest driver to compete in an ARCA event at 16 years, 73 days old.
He landed a NASCAR Craftsman Truck Series (now Camping World Truck Series) ride in 2005 with Missouri-based MB Motorsports. He competed in eight races throughout 2005, 2006 and 2008. He posted his best finish of 21st in 2006./p>
Allgaier was a contestant in 2005 on Discovery Channel's "Roush Racing: Driver X." He was the youngest of 25 drivers who competed for a spot on Jack Roush's NASCAR truck series team.
In 2006, he scored his first ARCA victory and it happened in his own backyard. Allgaier won the Allen Crowe Memorial on the final lap, becoming the first local driver to win the event.
He placed third behind Tony Stewart and J.J. Yeley at the pretigous Chili Bowl Midget Nationals in Tulsa, Oklahoma in 2007.
Allgaier's career jumped to the next level in 2008. He signed with Penske Racing to drive on a limited basis in the NASCAR Nationwide Series, a step below Sprint Cup.
Two days after placing 34th in his Nationwide Series debut, he claimed the ARCA championship in his family-owned Chevrolet at Toledo Speedway in Ohio. He finished with six ARCA wins, including the final three races.
Allgaier competed in four Nationwide races in 2008 and placed as high as 11th.
Penske Racing teamed with Verizon Wireless in 2009 and Allgaier became a full-time driver in the Nationwide Series. He won his first career pole in NASCAR at Memphis and was crowned the 2009 Nationwide Series Rookie of the Year after he finished sixth in the standings.
The following season, Allgaier won the first of his three Nationwide victories His first career victory was in March 2010 at Bristol Speedway in Tennessee.
In September 2010, news broke that Verizon would not return to Penske Racing as sponsor of Allgaier's Dodge. He signed later in the year with Turner Motorsports and teamed up with a new sponsor, Springfield-based agriculture services company Brandt Inc.
After five full seasons on Nationwide, the pinnacle of his career was achieved when Phoenix Racing (now HScott Motorsport) announced in August 2013 that Allgaier would make his Sprint Cup debut in its No. 51 Chevrolet the following month at Chicagoland Speedway. He finished 27th in his maiden outing and drove in three additional races
His Sprint Cup gig became full time in 2014. Allgaier led four laps at the season-opening Daytona 500, but took 27th after being involved in a crash. In 35 starts, Allgaier led 16 laps as a rookie.
Within the last five races, he placed 15th at both Charlotte and at the season ender in Homestead-Miami Speedway for his career-best finish in Sprint Cup. He qualified 14th at Homestead-Miami for his best career start.
2014 GUEST SPEAKER - Darryl Strawberry
Darryl Strawberry was the first player taken in the 1980 first-year Amateur Draft and made his big league debut on May 6, 1983. He spent 17 seasons in the major leagues with the New York Mets, Los Angeles Dodgers, San Francisco Giants and New York Yankees from 1983-99. He finished with 335 career home runs, 1000 runs batted in and a .259 batting average.
In his first big league season, Strawberry batted .257 with 26 home runs, seven triples and 74 RBIs, earning Rookie of the Year honors in the National League.
Strawberry made the first of his eight All-Star Game appearances in 1984. He played on four World Series championship teams, was a two-time Silver Slugger Award winner, won the 1986 All-Star Game Home Run Derby, was the 1988 National League home run champion and joined baseball's exclusive 30-30 club in 1987 when he hit 39 home runs and stole 36 bases. He finished second in NL Most Valuable Player voting to Kirk Gibson of the Dodgers in 1988.
He finished second in the MVP voting again in 1990, when he hit 37 homers and drove in 108 runs, and in November of 1990 he signed a five-year, $22.25 million free agent contract with his hometown Dodgers. Strawberry hit 28 home runs and drove in 99 runs his first year in Los Angeles, but injuries and personal problems limited him to just 10 home runs combinded in the next two seasons.
He was suspended from baseball at the beggining of the 1995 season due to his involvement with cocaine, but he played for the Yankees at the end of the season. After a stint in the National League at the start of the 1996 season, Strawberry again signed with the Yankees on July 4, 1996. He helped New York to World Series titles in 1996, 1998 and 1999, and he played his final game for the Yankees in 1999.
After battles with cancer and drug addiction, Strawberry became a born-again Christian and now is a minister in the St. Louis area with his wife, Tracy.
2013 GUEST SPEAKER - Mike Thomas
Thomas was named Illinois' 18th athletic director Aug. 10, 2011, to succeed Ron Guenher. He came to Champaign after six successful years as the director of athletics at Cincinnati. He's in his 27th year of college athletic administration.
In his first year at Illinois, Thomas directed Fighting Illini teams that won a national championship in men's gymnastics and Big Ten titles in women's soccer, men's gymnastics, men's tennis and men's golf. The Illini also produced six NCAA individual champions and 24 All-Americans in a wide range of sports. Illinois finished 21st in the final Learfield Director's Cup standings, just one spot behind the school's highest all-time finish.
Prior to his move to Illinois, Thomas was A.D. at Cincinnati from 2005-11, where he directed the school's launch into the Big East Conference and earned several Big East Championships as well as multiple Big East academic excellence awards.
In 2006, Thomas hired Brian Kelly as the Bearcats' head football coach, and Cincinnati made program history in the three following seasons by achieving a 34-6 record. In 2008, Kelly led Cincinnati to a school-record 11 wins along with the school's first Big East Conference championship and an appearance in the FedEx Orange Bowl.
Both feats were repeated in 2009, with Cincinnati winning its second-straight Big East title and playing in the Allstate Sugar Bowl after finishing 12-0 and No. 3 in the final BCS rankings. After Kelly left for Notre Dame, Thomas hired Butch Jones, who has gone on to ensure Cincinnati's dominance on the conference scene, sharing in a Big East football title in 2011.
Thomas also brought in Mick Cronin to coach the Bearcats' basketball team in 2006, and in five seasons, Cronin returned the program to national prominence. Cincinnati was the only Division 1 Team to improve its win total over each of the five seasons from 2007-11.
Prior to taking the athletic director position at Cincinnati, Thomas spent five years as A.D. at Akron, seven years at Denver as assistant athletic director for internal operations. He began his athletic administration career at Iowa as an administrative and operations intern.
Thomas won the General Robert R. Neyland Oustanding Athletics Director Award in 2005 at Akron and then again in April 2008 at Cincinnati. He has been recognized by the Cincinnati Sports Professionals Network as the 2009-10 Sports Executive of the Year.
He received his bachelor's degreee in business administration from Western Illinois in 1986. He and his wife, Jenifer, have four children: Vince, Joey, Mick and Meredith.
2012 GUEST SPEAKER - JACKIE JOYNER-KERSEE
Jackie Joyner-Kerseem, a member of the Track and Field Hall of Fame, was a four-time member of the U.S. Olympic team and is one of the most decorated female athletes in American sports history.
Joyner-Kersee, a 1980 graduate of East St. Louis Lincoln High School, dominated track and field on the international circuit for 13 years, winning three gold, one silver and two bronze medals spanning four Olympic Games.
At the 1984 Olympics in Los Angeles, she won the silver medal in the heptathlon. Four years later, at the 1988 Games in Seoul, Korea, she won gold in both her signature events, the heptathlon (world record) and long jump. She followed that up at the 1992 Games in Barcelona, Spain, by winning gold in the heptathlon and bronze in the long jump. In her final Olympic appearance at the 1996 Atlanta Games, she won the bronze medal in the long jump.
In addition, she won a total of four gold medals (two in the heptathlon and two in the long jump) at three different World Championships and finished first in the long jump at the 1987 Pan American Games.
Sports Illustrated for Women named Joyner-Kersee the Greatest Female Athlete of the 20th Century, and on three different occasions (1994, 1987, 1986) she was honored by Track and Field News as the World Athlete of the Year. She also was named as the top American Athlete five times (1994, 1992, 1991, 1987 and 1986).
She won the Jesse Owens Award in both 1986 and 1987. Even 16 years after she last competed, Joyner-Kersee remains the world record-holder in the heptathlon (7,291 points) and holds the American records in both the heptathlon and long jump (24 feet 7).
After graduating from East St. Louis Lincoln, she competed in both track and field and basketball at UCLA. In addition to her long list of accomplishments on the track, she also was a four-year starter on the Bruins' basketball team and is still listed among the school's career leaders in scoring average, rebounding and assists.
Joyner-Kersee was the inaugural recipient of the Humanitarian Athlete of the Year and is known worldwide for her interest in aiding others. She has helped to build the Jackie Joyner-Kersee Youth Center Foundation in her hometown of East St. Louis that has raised more than $12 million.
In 2010, Joyner-Kersee was honored with an NCAA Silver Anniversary Award given each year to recognize six distinguished former student-athletes on their 25th anniversary as college graduates. Most recently, Jackie was selected as the recipient of the 2011 Dick Enberg Award. The Award is presented annually to a person whose actions and commitment have furthered the meaning and reach of the Academic All-America(r) Teams Program and/or the student-athlete while promoting the values of education and academics.
2011 GUEST SPEAKER - STEPHEN BARDO
Stephen Bardo, a member of the University of Illinois' 1989 "Flyin' Illini" Final Four basketball team and now a member of the ESPN broadcast team, will be the featured speaker at 21st annual Springfield Sports Hall of Fame banquet and induction ceremonies.
Bardo was an all-state basketball player at Carbondale High School and led the Terriers to the Elite Eight of the 1986 Class AA state tournament. He became a starter at point guard for the Illini as a freshman, and led the Illini to four straight NCAA Tournament appearances. The 6-foot-5 Bardo graduated in 1990 after scoring 909 points and handing out 495 assists, and he was third-team All-Big Ten by United Press International as a senior.
He was drafted by the Atlanta Hawks in the second round of the 1990 NBA draft but was cut in the preseason. Bardo played in one game (1 minute) with San Antonio during the 1991-92 season, and he also played for Dallas and Detroit in the NBA. In 32 regular-season NBA games, Bardo averaged 2 points, 2 rebounds and one assist.
Bardo also played in the Continental Basketball Association and spent time playing and in France, Italy, Japan, Spain and Venezuela.
During the off season of his playing career Bardo worked with television stations and ran his own sports marketing company. Upon his retirement from basketball in 2000, Bardo worked as a sports reporter for the CBS affiliate in Chicago and also served as color analyst on the Illini Sports Network.
Later, he moved into the ESPN broadcast booth where he teamed with another former Illinoisan, Terry Gannon. Bardo currently serves as both a color analyst and studio analyst for ESPN.
2010 GUEST SPEAKER - NANCY LOPEZ

Nancy Lopez burst onto the golf scene in a blaze of glory, then settled into a long ride - interruped by the birth of her children - that inevitably took her to the World Golf Hall of Fame.

Lopez's father, Domingo, introduced her to the game at age 8 and tutored her development. She won the New Mexico Women's Amateur at age 12, and the U.S. Junior Girls Amateur in 1972 and '74. Playing the U.S. Women's Open as a 17-year-old amateur in 1975, Lopez finished tied for second.

In 1976 Lopez was named All-American at Tulsa University. She left college after her sophomore year and turned pro in 1977. That year she finished second again in the Women's Open.

In her first full season on the LPGA Tour, 1978, Lopez's charming personality, megawatt smile and amazing golf propelled her into superstardom. She won nine titles, including five tournaments in a row. She made the cover of Sports Illustrated, won the Vare Trophy and was named both Rookie of the Year and Player of the Year.

She won another eight times in 1979.

Lopex won multiple times in each year from 1980 to 1984, although she played only half-seasons in '83 and '84 due to the birth of her first child.

Playing full time again in 1985 Lopez posted five wins, five seconds and five thirds, won the money title, the scoring title and the Player of the Year Award.

She played only four tournaments in 1986, when her second daughter was born. But again, Lopez came back to win multiple times in 1987-89 - three times each in '88 and '89 - and once again won Player of the Year honors in '88.

Her schedule was curtailed again in the early '90s when her third daughter was born. But in 1992 she won twice. Lopez continued to play short schedules - from 11 to 18 tournaments - through 2002, then in 2003 cut back to just a couple events a year.

Lopez won election to the LPGA Hall of Fame in 1987. She was a four-time winner of the LPGA Player of the Year Award and won 48 LPGA Tour events, including three majors. She won the State Farm Classic in Springfield twice: in 1980 and 1992.

Lopez finished second in the U.S. Women's Open event four times, the last coming in 1997 when she became the first golfer to play all four rounds of the Women's Open in the 60s, yet still lost to Alison Nicholas.

Her Company, Nancy Lopez Golf, makes a full line of women's clubs and accessories. Lopez also does occasional television commentary.
2009 GUEST SPEAKER - RICK MAJERUS
Saint Louis University men's basketball coach Rick Majerus has won over 400 games as a head coach and has also
served as an ESPN college basketball color and studio analyst.
The 61-year-old Majerus, a Sheboygan, Wis., native, recently concluded his second season as the coach at Saint Louis U. He coached at his alma mater Marquette from 1983-86, Ball State from 1987-89 and Utah from 1989-2004. His career record is 456-176 ..
Majerus' greatest success came at Utah, where he earned almost a cult following. He was 323-95 in 14 seasons. His 1995-96 team went 27-7 and reached the NCAA Tournament Sweet Sixteen. His 1996-97 team was 29-4 and reached the NCAA Tournament
Elite Eight. And his 1997-98 team was 30-4 and lost to Kentucky in the NCAA Tournament title game.
At Marquette, Majerus' teams were 56-35 in three seasons, but he left to take the Ball State job. His two Ball State teams were 43-17, including 29-3 in the 1988-89 season when the Cardinals reached the second round of the NCAA Tournament.
Majerus was hired as coach at Southern California in 2004, but just days after being hired, he changed his mind. He turned to his job as a studio analyst and sometime-color commentator at ESPN, where he stayed until 2007, when he signed a six-year contract to coach at Saint Louis.Majerus graduated from Marquette University High School in
1966 and then attended Marquette University, where he triedout as a walk-on in the 1967 season. He did not play for
Marquette, but stayed on as a student assistant. He graduated in 1970 with a degree in history.
He began coaching eighth-graders at St. Sebastian Grade School in Milwaukee, then coached freshmen high schoolers at Marquette University High School. He was an assistant coach with the Marquette Warriors for 12 years, under mentor Al McGuire until 1977, and under Hank Raymonds until taking over as head coach himself in 1983. After three years as head coach at Marquette he became an assistant coach with the Milwaukee Bucks for the 1986-87 season.
Majerus is well known for his rotund figure and jovial personality.
2008 GUEST SPEAKER - ROLAND HEMOND

Roland Hemond has spent 57 years in professional baseball and currently serves as special assistant to the president of the Arizona Diamondbacks. He has 23 years of experience as a major league general manager with the Chicago White Sox (1971-85) and Baltimore Orioles (1988-95). He also served as senior executive vice president of the Arizona Diamondbacks (1996-2000) and executive advisor of the White Sox (2000-07).
Three times he won Major League Baseball's Executive of the Year award, and Hemond is a nationally recognized ambassador of the game and a highly sought-after speaker.

Hemond is a native of Central Falls, R.I. His father-in-law, John Quinn, spent 28 years as a professional baseball executive. One of Hemond's brothers-in-law, Bob Quinn, served as general manager for the New York Yankees, Cincinnati Reds and San Francisco Giants. Another brother-in-law, Jack Quinn, was president of the NHL's St. Louis Blues after stints as general manager for the Pacific Coast League's Hawaii Islanders and Vancouver Mounties.

He was inducted into the Boston Braves Historical Association Hall of Fame in 2007, was presented with the prestigious William J.Slocum Award at the New York baseball writer's dinner in 2006 and the Honors Award from the Baseball Coaches of America. In 2003, Hemond was honored with the esteemed Branch Rickey Award, presented by the Rotary Club of Denver to individuals in baseball who contribute unselfishly to their community and who are strong role models for others. He was the first non-uniformed person to receive the award.

Hemond won Executive of the Year honors in 1972 and 1983 with the White Sox. The 1972 team went 87-67 for the organization's first winning record in five seasons. The 1983 club went 99-63 and won the American League West Division title by 20 games, which was then a record for largest winning margin.

In 1989, while he was the Orioles, Hemond was again named Executive of the Year after the Orioles improved 32 games from the previous season and made a 22-game improvement in the standings. During his tenure with the White Sox and Orioles, Hemond negotiated 135 trades involving 428 players.
2007 GUEST SPEAKER - BOB TRUMPY

Bob Trumpy is a 1963 Springfield High School graduate who currently works as an NFL radio analyst for CBS/Westwood One. Before that he was in the NBC broadcast booth for football and golf from 1978-1998, when NBC lost the broadcast rights to the NFL.

Trumpy transferred to Springfield High from Tremont for his sophomore year and became the greatest football player SHS has ever produced. He received a scholarship to the University of Illinois and spent two years there. He wound up at Utah, from which he was the 12th-round draft pick of the Cincinnati Bengals in 1968.
He became a starter at tight end as a rookie and had 37 receptions for 639 yards and three touchdowns, earning a spot in the Pro Bowl. Trumpy had 37 catches for 835 yards and nine touchdowns his second professional season.

In 10 professional seasons, Trumpy had 298 receptions for 4,600 yards and 35 touchdowns in 128 games. His 4,600 receiving yards, 35 touchdown receptions, and his 15.4 yards per catch average are the most ever by a Bengals tight end.
When he retired, Trumpy made a smooth transition to the broadcast booth with NBC and also was the host of a popular call-in radio show "SportsTalk" on WLW in Cincinnati from 1980-89. For a part of his NBC broadcast career, Trumpy was the lead color commentator alongside Dick Enberg for several years until 1995, when NBC went to a three man booth with Paul Maguire and Phil Simms replacing him. Trumpy then worked in the booth with Charlie Jones until 1998 when NBC lost the broadcast rights to the NFL.

Trumpy, whose family still resides in Springfield, was a charter member of the Springfield Sports Hall of Fame in 1991.
2006 GUEST SPEAKER - BRUCE WEBER

Bruce Weber spent 19 seasons as an assistant basketball coach at Western Kentucky and Purdue, but since he got his first head coaching job in 1998 at Southern Illinois University, Weber has shown that he learned his lessons well.
Weber won 103 games in five seasons at SIU, winning two Missouri Valley Conference regular-season titles and taking the Salukis to the NCAA Tournament twice. His 2001-02 SIU team advanced to the Sweet 16 of the NCAA Tournament.
He was named the 16th men's basketball coach in Fighting Illini history on April 30, 2003, replacing Bill Self, who left for Kansas. In his first season in Champaign, Weber led the Fighting Illini to their first outright Big Ten title in 52 years. He became just the third coach in the history of the Big Ten to win an outright title in his first season at a school.
Illinois' 26 wins in 2003-04 tie the fourth-winningest season in school history, and Weber also led Illinois to the Sweet Sixteen with NCAA Tournament victories over Murray State and Cincinnati.

In his second season at Illinois in 2004-05, Weber led the Illini to a 37-2 record and a second-place finish at the NCAA Tournament. Along the way, Weber swept the 2005 National Coach of the Year awards, claiming the following: the Naismith Award, the most prestigious coaching award in college basketball; the Henry Iba Award, presented by the U.S. Basketball Writers Association; and, the Adolph F. Rupp Cup. Weber was also named National Coach of the Year by the NABC, Associated Press, The Sporting News, Basketball Times and CBS/Chevrolet.
The U of I made its first Final Four appearance in 16 years and advanced to the NCAA title game for the first time in school history. The Illini were ranked No. 1 in the nation for 15 straight weeks, including a first-ever No. 1 ranking in the final Associated Press poll.

The 2004-05 season - Illinois' centennial season of basketball - will be remembered as the greatest in Fighting Illini history. The Illini reeled off 29 straight wins to start the year, tying the 12th-best start in NCAA Division I history and the third-best start in Big Ten history. Illinois also secured its second-straight outright Big Ten championship with a 15-1 league record as Weber became the first coach in the 100-year history of Big Ten basketball to win consecutive outright titles in his first two seasons. Illinois then added a Big Ten Tournament championship in addition to its regular season title.
With two starters gone to the NBA and a third averaging over 20 points a game in the CBA, Weber led the 2005-06 Illini to a 26-7 record, a second-place regular-season finish in the Big Ten and into the second round of the NCAA Tournament.
2005 GUEST SPEAKER - MARK LAMPING

Mark Lamping was named president of the Cardinals on Sept. 1, 1994, succeeding Stuart Meyer. He signed a three-year contract extension last year that takes him through the 2006 season.
During his tenure the Cardinals won divisional championships in 1996, 2000, 2001, 2002 and 2004, and last season St. Louis won the National League pennant. The Cardinals lost four straight to Boston in the World Series.
In addition to managing the club's business and facility operations, the 46-year-old Lamping also has led St. Louis' new ballpark initiative. The new park, under construction next to the current Busch Memorial Stadium, is expected to be ready in time for the 2006 season.

Lamping graduated from St. Louis Vianney High School and earned a soccer scholarship to Rockhurst College in Kansas City. An injury ended his playing career, but he returned to the area and earned a Masters in Business Administration from St. Louis University.
He was hired by Anheuser-Busch and worked in various corporate planning, sales, and training positions for eight years before moving into sports marketing in 1989. He was involved in TV and radio sports production, including sponsorship of events.

In early 1994, he was named president of the Continental Basketball Association, and the despite the fact the league didn't have a franchise in St. Louis the CBA moved its headquarters to the city. But after serving less than a year as the CBA's leader, he got the chance to take over the Cardinals. He arrived just in time for the last players' strike.
Even after Anheuser-Busch sold the franchise, the current ownership group elected to retain Lamping as president. He oversaw many changes, including ripping up the artificial turf and installing grass.
He serves on several boards, including the St. Louis Sports Commission and the St. Louis University Business School, and he's headed up golf tournaments for Make-A-Wish and chaired the long-standing Old Newsboys Day annual fund-raising event. And Lamping served as chairman for Pope Paul's 1999 visit to St. Louis.
2004 GUEST SPEAKER - RICK BARRY

Rick Barry was chosen of the 50 Greatest NBA players of all-time and inducted into the NBA Hall of Fame in 1987. And why not?
Barry is the only player to lead the NCAA, ABA and NBA in scoring. As a senior at Miami (Fla.), he averaged a national-best 37.4 points per game in earning consensus All-America honors. For his 77-game collegiate career, Barry averaged 30 points a game.
He played 14 professional seasons, including four in the ABA with Oakland, Washington and the New York Nets. The 12-time all-star played for San Francisco, Golden State and Houston in the NBA. He was Rookie of the Year in the NBA in 1965-66, when he averaged 25.7 points a game, and he led the league in scoring his second year with an average of 35.6 points a game. He was MVP of the 1967 NBA All-Star Game, when he scored 38 points.
In 1975, Barry led Golden State to the NBA title with a four-game sweep of the Washington Bullets. He was named Finals MVP.
Barry scored 25,279 professional points. He was a first-team All-NBA/ABA selection nine times and had his uniform No. 24 retired by Golden State.
The 6-foot-7 Barry attended Roselle Park (N.J.) High School, where was an all-state player along with his brother Dennis.
All four of Barry's grown sons play professional basketball, and at one time three played in the NBA, making the Barrys the first family ever to have the father and three sons play in the league. Scooter, the oldest son, plays in Belgium. Jon plays for the Denver Nuggets, Brent is with Seattle and Drew recently played in Poland.
Barry has coached basketball on the minor league level and also served as a television analyst for NBA games. He is involved in a number of business ventures, including Eco Quest, Int., specializing in air and water purification units. He is a licensed health and life insurance agent for AFLAC, is an independent contractor for e-Volution, is a partner in International Soil, Inc. LLC (Louisiana) specializing in the elimination of hog waste pollution and odor problems.
2003 GUEST SPEAKER - WHITEY HERZOG

WHITEY HERZOG is perhaps the most popular manager in St. Louis Cardinals history.
He managed the Cardinals from 1980-90, compiling an 822-728 record. In addition to the 1982 World Series champions, he also managed teams in 1985 and 1987 that lost in the World Series.

The New Athens native spent eight seasons as a major league player with Washington, Kansas City, Baltimore and Detroit, compiling a .257 average with 25 home runs and 172 runs batted in. His final season as an active player was 1963.
His first managerial job came with the Texas Rangers in 1973. He left Texas to become a coach with the California Angels, and in 1975 he was named manager of the Kansas City Royals. The Royals never finished worse than second place during Herzog's four-plus seasons in Kansas City, winning divisional titles in 1976, '77 and '78. He was dismissed after Kansas City finished second in the American League West in 1979.

Herzog replaced Ken Boyer as St. Louis manager on June 9, 1980, and the Cardinals went 38-35 the rest of the way. Before the start of the 1981 season, he added general manager duties, and among his many moves were acquiring Hall of Famer Ozzie Smith in a trade with San Diego and relief pitcher Bruce Sutter in a trade with the Cubs.

The 1981 Cardinals went 59-43 and had the best overall record in the National League, but because of a players' strike the season was split into halves, and the Cardinals finished second in both halves and didn't qualify for postseason play.
But in 1982, St. Louis won 92 games and the National League East title, beat Atlanta in the N.L. Championship Series and then beat the Milwaukee Brewers for St. Louis' first World Series title since 1967.

In 1985, Herzog's Cardinals won 101 games but lost in a seven-game World Series to Kansas City. Two years later, St. Louis went 95-67 and again lost in a seven-game World Series, this time to Minnesota.
Eighty games into the 1990 season with the Cardinals sixth in their division with a 33-47 record, Herzog relinquished the managerial duties.

The 71-year-old Herzog underwent quadruple bypass heart surgery in St. Louis during the winter.
2002 GUEST SPEAKER - DAN HAMPTON
DAN HAMPTON will join the ranks of football's all-time greats in July when he will be inducted into the Pro Football Hall of Fame in Canton, Ohio. Hampton was elected to the Hall of Fame prior to Super Bowl XXXVI this February.
A six-time All-Pro with the Chicago Bears from 1979-90. Hampton was the Bears' first-round pick out of the University of Arkansas in 1979, and he made an immediate impact as rookie. Playing defensive tackle and defensive end, Hampton recorded 70 tackles as a rookie, 48 of them solos. He also had two sacks, recovered two fumbles and defended two passes.

In 1980, Hampton led the Bears with 11 1/2 sacks, and led all of the Bears' devensive linemen with 73 tackles on the way to the first of his four Pro Bowl invitations.
Hampton was named Pro Football Weekly's Devensive Most Valuable Player of the Year during the strike-shortened 1982 season, when he had nine sacks and 71 tackles.

The highlight of his career came in 1985, when the Bears won the Super Bowl 46-10 over New England. Hampton anchored a Bears defense that permitted just 198 points and shut out both opponents in the NFC playoffs.
One of just three players to have appeared in three decades for the bears, Hampton finished his career No. 3 on Chicago's all-time sack list with 82. He was named to the NFL " Team of the '80s" by the Pro Football Hall of Fame Board of Selectors.

Since his retirement in 1990, Hampton has served as spokesman for Chevrolet and Firestone and also has worked as a football analyst for NBC. Hampton currently serves as the host for pre- and post-game radio programs on WGN in Chicago.
2001 GUEST SPEAKER - BART STARR
BART STARR was a 17th round draft choice of the Green Bay Packers in 1956. His playing time was limited during his first few years on the team, but the arrival of Vince Lombardi as Packers coach changed his football career. Lombardi found Starr an intelligent and capable player. With his encouragement, Starr acquired the self-confidence to become one of the NFL's great field leaders.

By 1960, Starr led Green Bay to the Western Division championship, the first in a long run of successes for the Packers. Starr ended up playing for 15 years as a quarterback and rose to become one the greatest players the team has seen. He held several NFL passing records, including the lifetime record of completing 57.4 percent of his passes over a 16-year period. He led the league in passing three times. Starr used his astuteness and skill to lead the Packers to five NFL titles and two Super Bowl Championships. He was honored three times as Most Valuable Player- once as a Green Bay Packer MVP in 1966 and MVP of Super Bowls I and II. After his playing career ended, Starr remained with the team he built and took on the role of head coach from 1975 to 1983.

In 1977 he was inducted into the Football Hall of Fame. Starr has won a number of awards, including NFL Award for Citizenship and the Byron White Award. Bart Starr was the man who made the Packers click and he will always be respected for his hardworking attitude and perseverance. Today, he runs Healthcare Realty Management and is Co-Founder of the Rawhide Boys Ranch, a place which assists boys in trouble.
2000 GUEST SPEAKER - ERNIE BANKS
ERNIE BANKS, known to his fans as "Mr. Cub," inspired Major League Baseball fans for almost two decades. After a memorable career playing shortstop and first base for the Chicago Cubs, Mr Banks retired into the Hall of Fame in 1977.
Growing up in Dallas, the young Ernie Banks had to be bribed by his father to play catch, though by the time he was seventeen he began his lifetime career by joining a local baseball team for $15 dollars per game. He signed on to the Kansas City Monarchs and was discovered by the Chicago Cubs in 1953. Immediately after joining the Cubs, Mr. Banks hit his first home run on September 20, 1953. He quickly became the regular Cub shortstop in 1954. Mr. Banks' best years were his consecutive MVP years in 1958 and 1959. From 1955 to 1960, Mr. Banks hit more home runs than anyone in majors ever had. In the first 1960 All-Star Game he had a two-run homer in a 5-3 National League victory and ended the season leading the league in home runs for the second time, with 41. On May 12, 1970, Mr. Banks hit his 500th home run, the most avidly anticipated event in Wrigley Field history. After Mr. Banks retired in 1971 he became the first Cubs player to have his number retired.
Mr. Banks participates in a variety of activities off the field. He is the founder and chairman of the board of the Ernie Banks Live Above and Beyond Foundation. The foundation provides educational scholarships and promotes social welfare through programs that eliminate prejudice and discrimination among various age groups and races. Programs are presented by successful sports and business personalities who strive to improve and develop the capabilities of underprivileged children. Ernie is also the chief executive officer of E.B.I. Inc. and Lets Play Two!®, an events marketing company, and holds a doctorate in Humane Letters from Missouri Valley College.
Today, Mr. Banks joins AstraZeneca PLC in a national hypertension awareness program, "Have a Heart," in which he will travel around the country to promote hypertension awareness. Mr. Banks was diagnosed with hypertension two years ago and looks forward to education Americans about the danger of hypertension.
1999 GUEST SPEAKER - CHARLIE SPOONHOUR
CHARLIE SPOONHOUR recently retired, Saint Louis University men's basketball coach is a popular banquet speaker because of his ability to weave homespun humor into his stories.

Spoon had 319 career coaching wins at Southwest Missouri State and SLU. In 16 seasons, his teams won four conference titles and participated in the NCAA tournament eight times. Last season the Billikens were 22-11 and advanced to the second round of the NCAA tournament. This year's team was 15-16.

In 38 years of coaching on the high school, junior college and college levels, Spoonhour's teams won 696 games, an average of 23 victories per season. His teams have participated in postseason play 22 times.
The Rogers, Ark., native is a member of the Missouri Sports Hall of Fame in Springfield, Mo., as well as the National Junior College Athletic Association Hall of Fame. His coaching career began at Rocky Comfort High School in 1961, and he spent seven years on the high school level, winning nearly 80 percent of his games before joining the Southwest Missouri State staff as an assistant in 1969.

Spoonhour moved to Moberly Junior College as head coach in 1972, winning 58 of 75 games and a spot in the Moberly Basketball Hall of Fame.

From there it was on to Oklahoma for one season as an assistant and then six years as the head coach at Southeastern Community College in Burlington, Iowa, where he won 147 of 193 games.
He was an assistant to Moe Iba at Nebraska from 1981-84, and then became the head coach at Southwest Missouri State, where he won 197 games and three Mid-Continent Conference Coach of the Year awards.

Spoonhour also was an assistant coach on the Mexican National Team at the 1973 Moscow World Games and spoke at the 1978 national camps in Sweden and Denmark. He also participated in the 1988 European Olympic TRials clinic in Holland.

He was a three-year letter-winner in basketball at the University of the Ozarks. One of his sons, 28-year-old Jay, is an assistant coach at St. Louis U. Another son, 24-year-old Stephen, is in the insurance business. Spoonhour and his wife, Vicki, live in the Central West End of St. Louis.
1998 GUEST SPEAKER - BOB LOVE
Born in 1942, Robert Earl Love (nicknamed Butterbean after his favorite food) grew up in poverty as one of fourteen children in rural Louisiana. As a child and throughout his early life he was unable to do what most of us take for granted--speak properly. He had a severe stuttering problem. There were long periods which he could not speak at all, as well as times when he just stumbled his way through.

To escape from his embarrassing speech problem, Love dreamed of one day becoming a basketball star. Not having the financial resources to afford a basket or basketball, young Bob nailed a coat hanger to the side of his grandmother's house and used his imagination, and what an imagination it turned out to be.
As he grew to a six-foot-eight high school senior, Bob's dreams of being a great athlete became real. He was the first player from Southern University in Louisiana to be named to the All-America Team by the National Association of Intercollegiate Athletics. After college, Bob played for the Cincinnati Royals basketball team and was later traded to the Milwaukee Bucks and then to the Chicago Bulls.
Bob Love rose through the ranks and became one of the top players ever to play the game of basketball. He played with the Chicago Bulls for eight seasons from 1969 to 1976 and was a three-time NBA All-Star. For seven straight years he was the Bulls leading scorer and is the second highest scorer in Bulls history and. (Did you guess that Michael Jordan is the top scorer?)
His life was unstoppable until...he hurt his back. His playing days were over. The doctors told him he would never walk again, and his wife left him, taking all their belongings saying she did not want to be married to a "stutterer and a cripple." Unable to speak, Bob tried for seven years to find a steady job. In the early 80's he hit rock bottom. He took a job busing tables and washing dishes at Nordstrom's in Seattle, Washington, at $4.45 an hour.

Days, weeks, and months went by. It was the most humiliating and embarrassing time of his life. Former players and their children would see him cleaning tables, and Love recalls overhearing people whisper things like, "Hey, that's Bob Love...used to be a great basketball player...what a shame."

Those whispers made Bob stronger. He endured for over a year-and-a-half, and one day, one of the Nordstrom owners said he was doing a great job and offered to help him with his speech problem. Finally at the age of 45, he found a speech therapist who helped him learn to speak without struggling. Bob worked as hard on his dream of being able to talk as he had worked on basketball.

In 1992, he received a call from Steve Schanwald, the Bulls vice president of marketing and broadcasting. The fans still loved him and they wanted him back. Would he consider a job as director of community relations? After all those years, he was finally coming home. He promptly accepted the job and dropped down to his knees and gave thanks. Bob is now the Community Relations Director for his former team, the Chicago Bulls. Bob was a new man.

The mid-'90s have bestowed some happy times upon Love. On January 19, 1994, his famous number 10 jersey was retired before a sellout crowd at Chicago stadium. Also, on December 8, 1995, Bob Love married his new bride, Rachel Dixon, at a ceremony during half-time of the Bulls-San Antonio game. Bob Love is living proof that dreams can come true to those who hang onto them.
1997 GUEST SPEAKER - ROCKY BLEIER
ROCKY BLEIER was not very big and not very fast, but he was an incredibly determined athlete when the Steelers picked him late in the 1968 draft. Before he could prove himself as a rookie, he was drafted again - this time, for combat duty in Vietnam.
A few months later, crippled by enemy rifle fire and grenade wounds in both legs, Bleier faced his biggest challenge. He could barely walk...he certainly couldn't run. To ever play professional football seemed impossible.
But Rocky Bleier did the impossible. The story of Bleier's agonizing two year battle to overcome his injuries and return to the Pittsburgh Steelers is described in the book Fighting Back, and recreated in the 1980 ABC-TV movie of the same name. The rest of his exciting 12-year career is history...how he pressed on to become on of the Steelers' top leading ground gainers...how he passed the 1,000 yard rushing mark in one season...how he contributed to four Super Bowl victories...how he consistently made the big play during important games with uncanny predictability.
Bleier's ability to inspire effort and commitment from others continues. Rocky Bleier has been active in the National Multiple Sclerosis Society and the International Special Olympics. As a board member of the Vietnam Veterans Memorial Fund, he helped make possible the erection of the Washington, DC Memorial.
Bleier's special qualities have been recognized by colleagues as well as others who have honored him with awards too numerous to list in detail. Among them are the Whizzer White Humanitarian Award, the Vince Lombardi Award, the Most Courageous Athlete of the Decade Award. He was also chosen as on of the Ten Outstanding Young Men of the Year by the U.S. Jaycees.
1996 GUEST SPEAKER - RON SANTO
RON SANTO, 3B - An immensely popular Chicago area player, Santo gave Cubs fans nine All-Star seasons, scoring 1,138 runs on 365 doubles and 342 home runs. His RBI total is one of the highest for players who are not in the Hall of Fame. Santo's best overall season was 1964, when he hit .313 with 30 homers, 114 RBI, and a league-leading 13 triples. He followed with three more seasons of more than 30 home runs. Santo topped 100 RBI four times, and led the NL in walks four times. His on-base percentage was twice the best in the league.
Santo batted .312 in 1966, hitting in 28 consecutive games. The next year he set a record with 393 assists at the hot corner. An excellent fielder, he won five Gold Glove Awards, 1964-1968. Santo led NL third basemen in putouts and assists seven times, and double playes four times.
An emotional player, Santo was the cheerleader for the 1969 Cubs during their run at the pennant. His post-game heel-clicking victory dance became a symbol in Chicago. Ron is currently the Cubs radio broadcaster.

Stats:
Height: 6'- 0"
Weight: 190 lb
Bats: Right
Throws: Right
Uniform number: 10
MLB:
Batting average: .277
Hits: 2,254
RBI's: 1,331
Homeruns: 342
Doubles: 365
ML leader Double plays - 6 years
National League 3B leader:
Consecutive games (364)
Putouts - 7 times
Assists - 7 times

1995 GUEST SPEAKER - LOU BROCK
LOU BROCK - The man who revolutionized stealing bases, Brock was selected to the Hall of Fame the first year he became eligible in 1985 after spending 19 seasons in the major leagues with the Chicago Cubs and S. Louis Cardinals. He's No. 2 on baseball's all-time stolen base list with 10,332. He set major league records for stealing 30 or more bases 12 consecutive seasons; most season 50 or more stolen bases, 12; and most season leading the major leagues in stolen bases, six.
Brock signed with the Cubs in 1961 for a $30,000 bonus, and after leading the Northern League in total bases, hits, runs, doubles and batting, he got into four games with the Cubs in 1961. He was in the majors to stay in 1962, and on June 15, 1964, he was traded to St. Louis in exchange for pitcher Ernie Broglio in what many feel was the most one-sided trade in professional baseball history. He batted .348 with 33 stolen bases the rest of that first season with the Cardinals and led St. Louis to the 1964 and 1967 World Series championships and the 1968 World Series. He set World Series records with seven stolen bases in both the 1967 and 1968 World Series, and he batted .414 and .464, respectively, in those World Series. In 1974, Brock set a major league history to register 3,000 hits when he singled off Dennis Lamp of the Cubs on Aug. 13, 1979. He batted .304 in is final major league season, 1979, and he retired with 3,023 hits, 1,610 runs scored, 486 doubles, 141 triples and 149 home runs.
1994 GUEST SPEAKER - FERGUSON JENKINS
FERGUSON ARTHUR JENKINS - The right handed pitcher from Chatham, Ontario, Canada, won 284 games in a 19-year major league career in which he played for Philadelphia, the Chicago Cubs (twice), Texas (twice) and Boston.
But that doesn't tell the entire story of Jenkins, who was involved in musical competition as a youth, played Junior B hockey for the Montreal Canadiens' affiliate and also barn stormed with the Harlem Globetrotters in basketball.
After signing with the Philadelphia Phillies in June of 1962, Jenkins made his first major league appearance in September of 1965. He was traded to the Chicago Cubs, along with Adolfo Phillips and John Hernstein for pitchers larry jackson and Bob Buhl on April 21, 1966, and he went 6-8 with a 3.33 earned run average in his first full major league season, pitching mostly out of the bullpen.
He became a starter in 1967, and he recorded six consecutive 20-win seasons from 1967-72, recording a league-leading 24 victories in 1971, when he won the National League Cy Young Award and was named The Sporting News Pitcher of the Year. He averaged over 20 starts, 300 innings and 200 strikeouts per season during that span.
In 1968, when he was 20-15, he tied a major league record by losing five 1-0 games. In 1972, he completed 11 straight starts.
After a 14-16 season in 1973, Jenkins was traded to Texas for Bill Madlock and Vic Harris, and in his first American League in 1974 Jenkins went 25-12 with a 2.83 earned run average and 225 strikeouts, wining American League Comeback of the Year honors.
He was traded to Boston in November of 1975, then traded back to Texas in December of 1977. After becoming a free agent after the 1981 season, Jenkins signed with the Cubs on Dec. 8, 1981. He was 20-24 in two seasons with Chicago before being released on March 19, 1984.
One of only four pitchers to record 100 wins in each league, Jenkins concluded his career with a 284-226 record with a 3.34 earned run average. He also hit 13 major league home runs, drove in 85 runs and was used as a pinch hitter twice in the American League. No other pitcher in baseball history struck out over 3,000 batters and walked fewer than 1,000.
In 1991, Jenkins was elected to the Baseball Hall of Fame.
1993 GUEST SPEAKER - GREG LANDRY
Gregory Paul Landry (born December 18, 1946 in Nashua, New Hampshire) is a former American football player and coach who played quarterback in the National Football League from 1968 to 1981 and again in 1984. He played for the Detroit Lions, Baltimore Colts, and Chicago Bears.
He was the first quarterback selected in the first round (11th overall) of the 1968 NFL Draft after a stellar career at the University of Massachusetts where he was selected All-Yankee Conference for two seasons. In 1971, as a member of the Lions, he passed for 2,237 yards and 16 touchdowns and was named to his only Pro Bowl that year. He remains the last Detroit Lions quarterback to be selected to the Pro Bowl.
In 1976, he passed for 2,191 yards and 17 touchdowns and was named the NFL's Comeback Player of the Year.
After setting a couple of passing records with the Lions, he moved on to play for the Baltimore Colts for three seasons where in 1979, as a member of the Colts, he played brilliantly despite a 5-11 record and a season-ending injury to starting quarterback Bert Jones. He passed for a career best 2,932 yards and 15 touchdowns that season. He also played one season with the Chicago Bears and played for George Allen on the Chicago Blitz and Arizona Wranglers in the United States Football League before retiring as a player in 1984.
Landry was also notable as a rusher, in addition to his passing. He rushed for over 2600 yards and 21 touchdowns in his career, exceeding 500 yards on the ground in both 1971 and 1972, as well as averaging ten yards per carry in 1970 and scoring 9 touchdowns in 1972. [1]
Landry began his coaching career in 1985, handling the Cleveland Browns quarterbacks and later joined Mike Ditka's staff as quarterback coach in 1986, following the Bears Super Bowl rout of the New England Patriots.
With the Bears, he was also the wide receivers and tight ends coach before taking over as offensive coordinator from 1988 to 1992 where he was a part of six division championships.
Following the 1992 season he was hired as the offensive coordinator at the University of Illinois for 2 seasons. In 1994 he was a key reason why Illinois had the second-best passing offense in the Big Ten, which eventually carried the team to a 30-0 win in the Liberty Bowl over East Carolina, which was making its first bowl appearance in 16 seasons.
After that, Landry was back with the Lions as the team's quarterback coach, where in 1995 the Lions were the top offensive unit in the NFL and tutored Scott Mitchell to record setting passing numbers that season. He retired from coaching after the 1996 season and became a local radio host.
He currently ranks third on all-time Lions career yardage list (12,451) and ranks second in touchdown passes with 80.
1992 GUEST SPEAKER - JIMMY PIERSALL
America's favorite pastime. When Jimmy would hit home runs, he'd slide into every base. He had a habit of running the bases backwards, too! With all his antics, fans laughed and enjoyed his sense of individuality.
When he retired from baseball in 1967, Jimmy Piersall was on of the Major League's outstanding outfielders. Piersall's 17 seasons from 1950 to 1967 were spent with five teams: Boston Red Sox, Cleveland Indians, Washington Senators, New York Mets and the California Angels. Casey Stengel referred to Piersall as the greatest right fielder he had ever seen. The Golden Glove award was his for four different years for being the Best Defensive Outfielder in the American League. His outstanding lifetime fielding average of .998 is the best by any outfielder in the Majors over the last 25 years. He was also chosen to play on five All-Star Teams, an enviable honor for Major League players. But, statistics really don't measure Piersall's full force on baseball, for Jimmy was one of baseball's most vivacious personalities.
Presently a popular after-dinner speaker, Piersall speaks insightfully on a multitude of subjects. Jimmy's an energetic, opinionated individual who rarely refrains from saying what he thinks, which makes him a sought after speaker.
Piersall converses freely about a lost year in his life -1952. The season started with Boston, then Birmingham in the Southern Association, and ended in a Massachusetts mental home. that season was a complete blank to him. His season was a mixture of base hits, and astounding catches with constant fights with players, umpires and fans. Subsequently, Jimmy wrote a book on the subject, Fear Strikes Out, which was eventually made into a feature length movie. His recovery being complete, Piersall is a much sought speaker on mental health. When he played for Boston again, Jimmy became a phenomenon with his sharp defensive play. His comeback is one of the most encouraging events in sports' history.
Jimmy Piersall's career has been an inter joining of sports and community affairs. He's a vibrant and humorous speaker with speaking experience at sports' events, banquets, high schools and colleges. The various subjects range from baseball and sports to smoking, drinking, drugs and mental health. Piersall also likes holding baseball clinics for kids.
1991 GUEST SPEAKER - BROOKS ROBINSON
BROOKS ROBINSON Baseball Hall of Famer set the standard for third base play during a 23-year major league career.
Robinson spent all of his entire big league seasons with the Baltimore Orioles, retiring in 1977 as the team leader in 10 different categories, including games, at-bats, hits, runs, doubles, triples and total bases. He's second on the all-time list in home runs.
He was the American League Most Valuable Player in 1964, when he hit .317 with 28 homers and 188 runs batted in.
But Robinson wasn't as widely acclaimed for his bat as he was for his glove. He won 16 Gold Gloves and retired with the highest field percentage of any third baseman who ever played the game, Robinson's tremendous defensive skills were never more obvious than in the 1970 World Series against Cincinnati, when he made great play after great play and was honored as the Series MVP. He also batted .429 in the Series.
"I could field as long as I can remember," Robinson once said. "but hitting has been a struggle all my life." He wound up batting .267 during his 2,896-game career (that's No. 8 on the all-time list) with 268 home runs and 1,357 RBIs.
In addition to winning the American League MVP in 1964, Robinson was runnerup to teammate Frank Robinson in voting for the 1966 MVP. Brooks Robinson was elected to the Baseball Hall of Fame on his first attempt - he was just the 14th player ever to make it to the Hall on his first try - in 1983. Since his retirement. Robinson has served as color commentator on the Orioles' television broadcast team.
©2012 Springfield Sports Hall of Fame
All Rights Reserved