2023 HALL OF FAME INDUCTEES
Nate Browning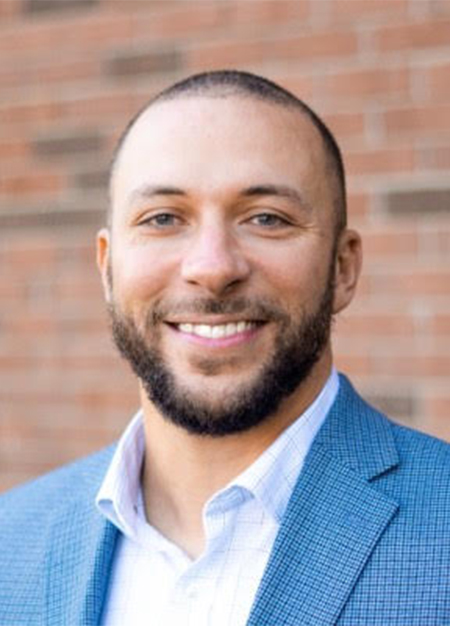 The 2004 Lutheran High School graduate began his sports career as early as eighth grade. His drive and athletic achievements would continue into high school and beyond. Browning would go on to score over 1,000 points for the Lutheran High School Basketball team and win back-to-back Class A state track 400-meter championships in '03 and '04. Browning attended the University of Kentucky on a track scholarship, becoming a two-time All-American in the 4x400 relay, an NCAA Men's Track & Field National Championship bronze and silver medalist, and ranking in the top three of the University of Kentucky's outdoor 4x400 relay. Browning was named to the Southeastern Conference Academic Honor Roll from '05 to '08, was named State Farm Insurance Scholar Athlete of the Month in '07, and was inducted into the University of Kentucky Frank G. Ham Society of Character in '07. Browning is currently the Director of Diversity & Alumni Engagement with Eight Eleven Group. He resides in Indianapolis with his wife Blythe and their two sons Barrett and Brooks.
Dominique "Major" Clay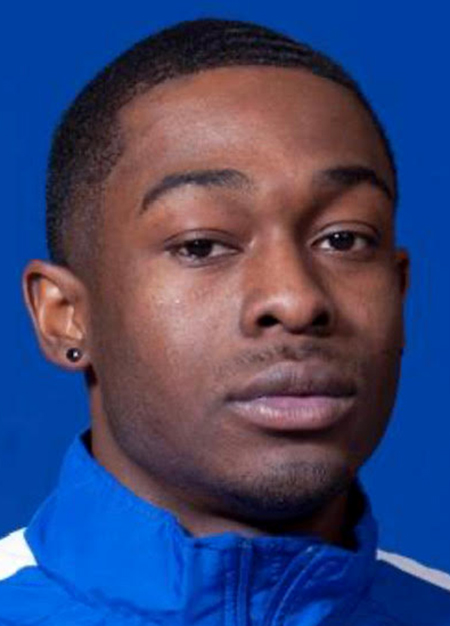 The 2007 Lanphier High School Graduate made his mark on the Springfield sports scene, excelling in track and field as well as basketball. Clay would become a two-time state champion in the high jump, winner of the Illinois Prep Top Times Indoor Championships in '06 and '07, and would become an Illinois indoor high jump record setter. After being named the 2006 Central State Eight Conference Male Athlete of the Year, Adidas Golden West Invitational silver medalist recipient and Nike Outdoor Nationals All-American Clay would receive a track and field scholarship to Indiana State University. Clay would go on to be named All-Conference in high jump for four straight years, 7 times MVC high jump champion, NCAA Div 1 All-American and 2011 MVC Men's Field most outstanding performer. At his highest level, Clay was ranked 10th in the United States and 18th in the world. In 2012, Clay would become the Indiana State men's track and field's indoor school record holder. He received the Indiana State men's track and field team Leadership Award and was named the men's track and field team's Most Valuable Player. The same year Clay graduated from Indiana State, he would also compete in the 2012 U.S. Olympic trials. Clay is Vice President of Peace Runners 773, a non-profit that advocates for health and wellness in Chicago's underserved communities powered by lululemon. He is also the President of Major Community Outreach which creates resources to impact, strengthen and motivate the growth of the Springfield community. Clay is also a Road Runners Club of America (RRCA) Level 1 Run Coach. He currently resides in Chicago and works for the Illinois Department of Juvenile Justice.
Doug Collins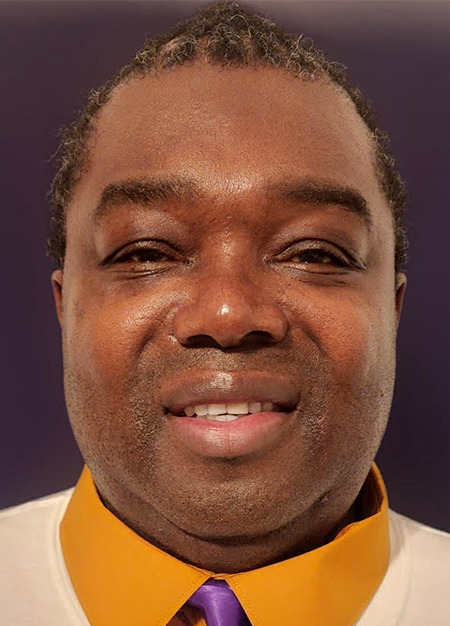 The 1987 Lanphier High School graduate flourished in the Springfield sports arena, scoring over 986 points in just two varsity seasons. Collins was an All-City and All-Mid-State 10 pick as a senior, leading the team and conference in scoring with 23.9 ppg. He would continue to excel on the court, playing in the IBCA All-Star game in '87 and being named Class AA South MVP the same year. He was Illinois Basketball Coaches Association fourth-team All-State and finished second in the IBCA Slam Dunk contest. After making his mark in Springfield, Collins would go on to play at John A. Logan College and later transfer to Iowa State University to play in the Big Eight Conference. There Collins would play for Johnny Orr, ranking 14th in the Big Eight in scoring, second in assists, 19th in rebounding and 11th in steals as a senior. Collins was named Big Eight Defensive Player of the Year and was team MVP as both a junior and a senior. Collins athletic abilities would land him an invitation to the Phoenix Suns rookie free agent camp and drafted by the Tulsa Zone (CBA) in '91 and a place in the John A. Logan Basketball Hall of Fame in '95. Collins now shares his knowledge, experience and wisdom of the sport, having been the girls basketball coach at Lanphier for the past 24 years. Doug has worked for Springfield School District 186 for the past 27 years, is a member of Omega Psi Phi Fraternity, Inc. and resides in Springfield, Illinois.
Phil Eck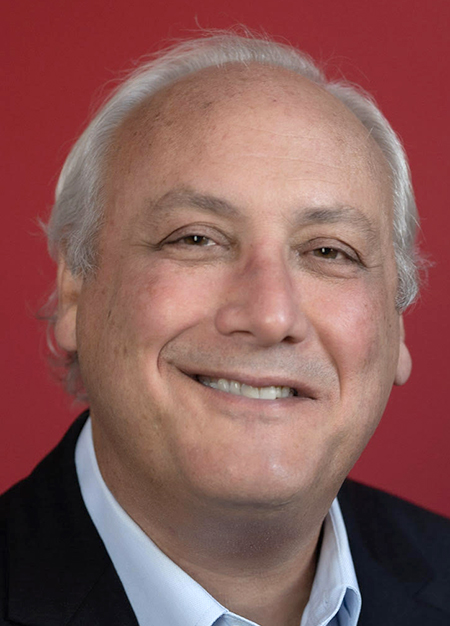 A Springfield High School graduate (1980) and a former All-City soccer player who excelled as a junior and senior. During his time at Quincy College, Phil was part of the NAIA national championship teams in '80 and '81. He has dedicated 22 seasons of his life to being the head boys soccer coach at Springfield High and has had a remarkable impact on the program. With a compiled record of 352-131-43, Phil's teams have won five conference titles, 15 regional titles, and six sectional titles. In 1997, Phil's team won the Class A state championship, and he has coached one NSCAA All-American, two Parade Magazine All-Americans, 7 All-Midwest players, 38 all-sectional players, and 15 all-staters. He has also coached 91 all-conference players and 55 players who went on to play college soccer. Phil has been honored twice as Coach of the Year and was named Soccer Person of the Year by the Illinois High School Soccer Coaches Association in '99. He is now a proud member of the Illinois High School Soccer Coaches Association Hall of Fame. Eck and his wife Shirley live in Springfield and they are the proud parents of Michael Lampros, Dan and Marcus and proud grandparents of Harriett and Lucia.
Jim Files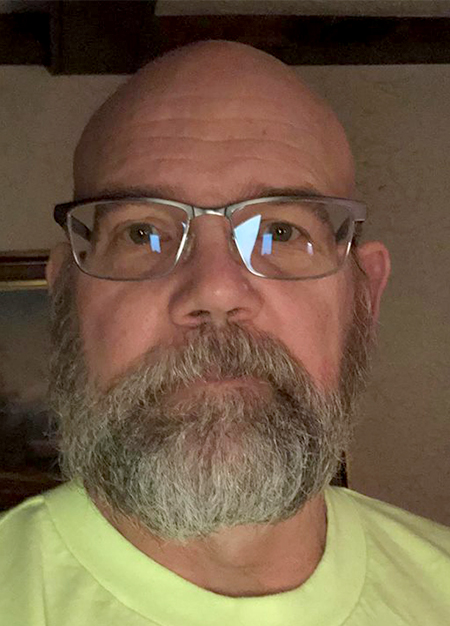 The 1980 Lanphier High School graduate made a lasting impact on the school's cross country program. As a senior, Jim became the first male state cross country champion in Springfield history and was the '79 Illinois state cross country champion with a time of 14:18.3. His impressive performance moved him up 43 places from his junior year, and he was also the first Lanphier runner to earn all-state honors. Jim left his mark on Lanphier, holding the record for the fastest time at Lincoln Park (15:03) and setting school records for the 3,200 meters (9:29) and 1,600 meters (4:24.9). Jim was also a three-time state meet qualifier. Jim would continue to make his community proud, going on to serve four years in the U.S. Army upon graduation. He remains a leading figure in the history of Lanphier High School's cross country program. Files credits Coach Lee Halberg for his commitment to each student-athlete, and always putting education before sports. He also thanks his parents for their tremendous support, always being there for all his races. Files has lived in Auburn since 2007 and operates a remodeling company.
John Fox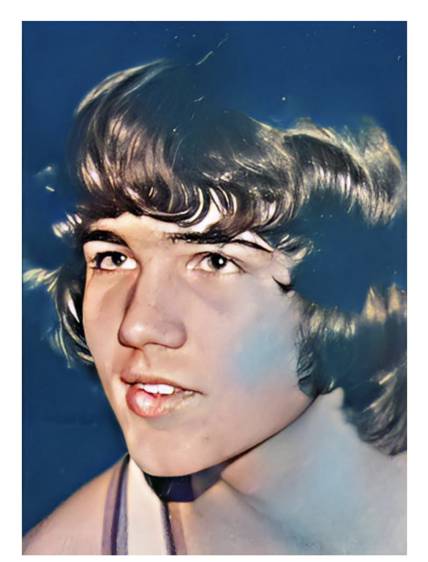 A Lanphier High School graduate (1976) was a multi-sport athlete and a prominent figure in the school's sports history. John earned nine varsity letters in basketball, baseball, and golf, demonstrating his versatility and athletic talent. As a basketball player, he was the first freshman to start for Hall of Fame coach Arlyn Lober and went on to score more than 1,400 points during his career, earning two All-City selections. John was also a talented baseball player, excelling as both a pitcher and catcher and earning two more All-City selections. He received a baseball scholarship to Eastern Illinois University, but after two seasons, transferred to Quincy College. John was a member of the Kelley Construction baseball team that won the Thorobred League World Series in 1979 and was inducted into the Hall of Fame in 2010. He also won the 'Round the Town Golf Tournament in 2004. A native Northender, Fox now resides in Chatham with his wife of 43 years Barb. They are the proud parents of Josh, a talented musician living in Florida and Jenna, a golfer of the year and all-conference softball player for Chatham Glenwood.
Tracy Tate Wilson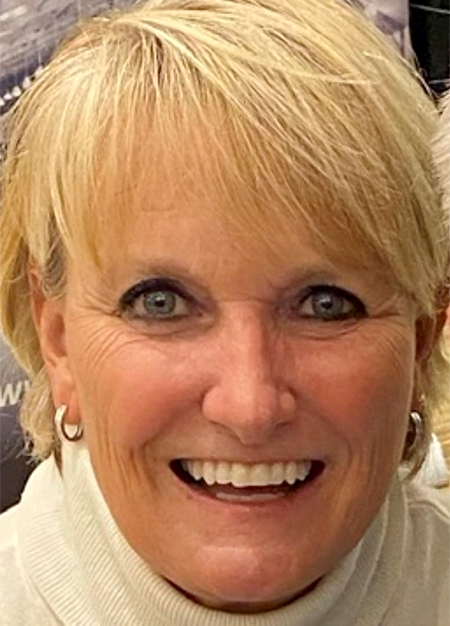 The 1983 Springfield High School graduate made a lasting impact on the game of golf. Tracy is the first golfer in Springfield history to win back-to-back high school state titles and earned All-State honors for a third time while placing fifth at the state tournament in '82. She is also the first of three all-staters in Springfield High history and has won 73 amateur and junior golf titles. Tracy also played basketball and ran track for Illini Capital Striders. She received a golf scholarship to the University of South Florida and later transferred to play golf at Oklahoma State University. Tracy also has a successful career as a PGA teaching professional and golf operations manager, serving as the first female to go through the PGA of America program at Walt Disney World and receiving a Class A professional status. Tracy is currently a national sales manager for the Resort and Tournament/Event divisions of Ahead, overseeing accounts with organizations such as the USGA, R&A, PGA of America, and PGA Tour events. Tracy is married with one 16-year-old son who plays baseball and football and resides in Park City, Utah.
TEAM
FRIENDS OF SPORT
Mike Chamness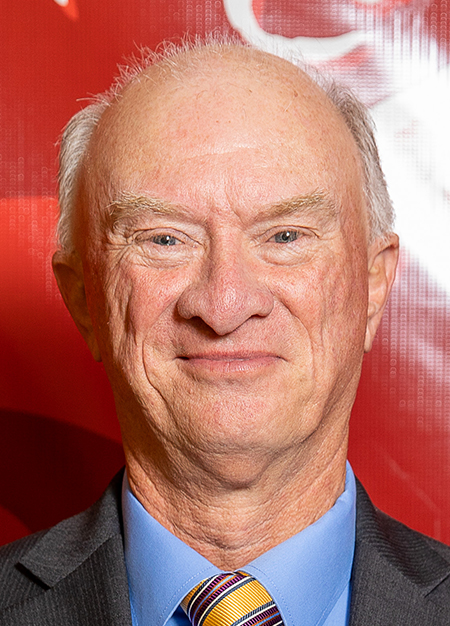 The Murphysboro native is a well-known figure in the world of sports journalism, having served as the sports editor of the State Journal-Register from 1986 to 1991. During his tenure, he made a significant impact on the Springfield sports community by creating the State Journal-Register Baseball Classic. He was also part of a group that established the Springfield Sports Hall of Fame in 1990. In 2019 Chamness was recognized for his achievements in cross country with his induction into the Murphysboro Sports Hall of Fame. His achievements were once again acknowledged in 2022 when he was named to the Murphysboro Academy of Distinguished Alumni. In addition to his work in sports journalism, Chamness made a significant impact on his community in other ways. He entered state government in 1991 working in the offices of Secretary of State and Governor. He also served as the chairman of the Illinois Terrorism Task Force from 1999 to 2020.
Larry Chaney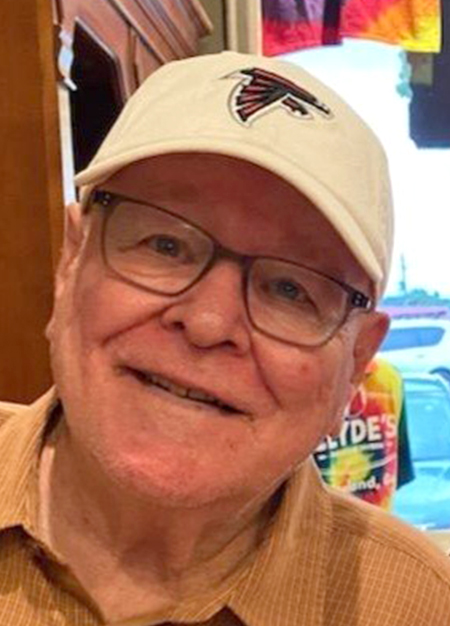 Larry Chaney spent 33 years as a coach, teacher, and administrator in District 186. He spent 16 seasons as the head baseball coach at Southeast High School, where he made a lasting impact on his players and the sport. In addition to his coaching duties, Chaney served as athletic director at Southeast for 8 years, where he made significant contributions to the school's athletic program. Chaney played a key role in the formation of the Central State Eight Conference and was recognized for his leadership and dedication to athletics with the Class AA Outstanding Athletic Director award in 2001. In 2006, Chaney was inducted into the Illinois Athletic Directors Association Hall of Fame, cementing his legacy as a dedicated and successful coach, administrator, and mentor.
Cress Maddox and John Raynolds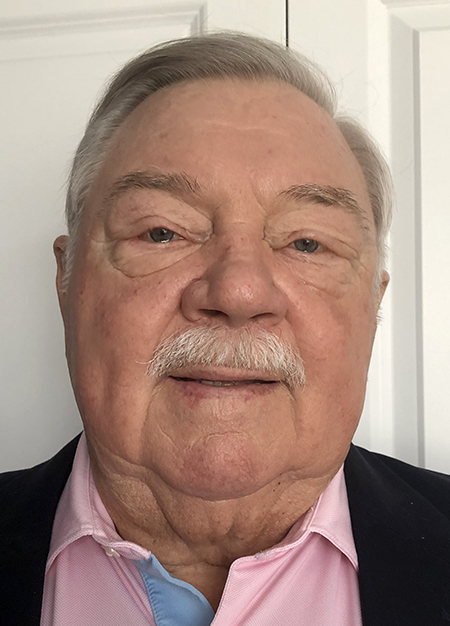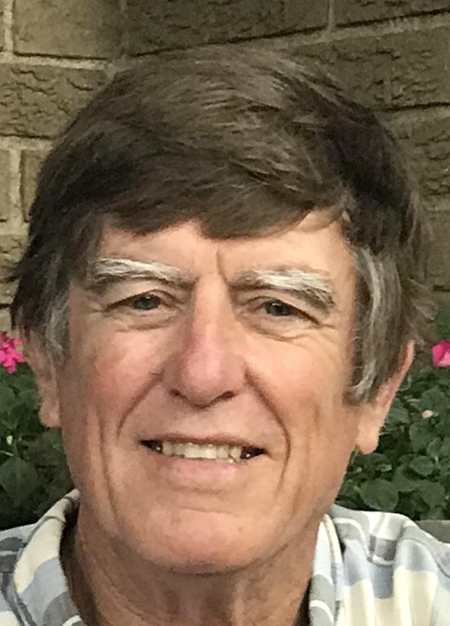 Cress Maddox and John Raynolds were champions of equality and access to sports for all students in District 186. They were pioneers in the Title IX effort in the district. Maddox and Raynolds were instrumental in getting girls soccer added as a part of the district's athletic offerings and they played a crucial role in securing Lee Field as a home field for District 186 soccer. They lead a private fundraising campaign that funded the first girls 10-game soccer season in 1989. They dedicated their efforts to improving the soccer experience for all students, providing site plans, raising money for lights and supervising construction at Lee Field to provide a safe and well-equipped environment for the sport. Lee Field is still operational and used by all four high city schools and was used this past season by University of Illinois Springfield men's and women's soccer teams.

\

Paul Pachlhofer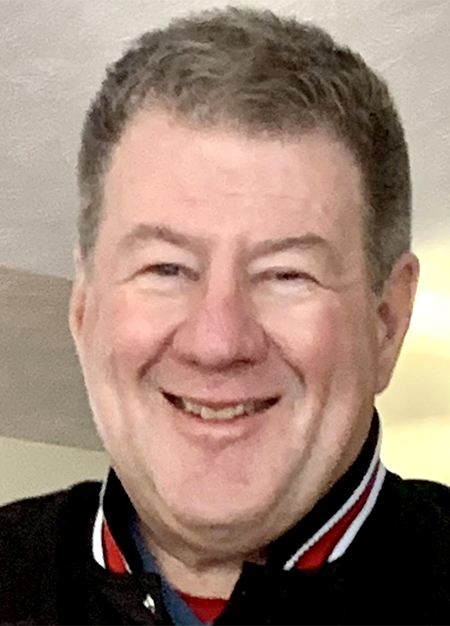 The 1974 Griffin High School graduate is a seasoned umpire who began his umpiring career in 1976 and continues to work games today. Pachlhofer has worked high school regional, sectional, and supersectional games, including the Illinois High School Association State Finals in 2021 and 2022. He is also a clinician for the IHSA since 2016. Pachlhofer attended the Bill Kinnamon Umpire School in 1976 and the Harry Wendelstedt Umpire School in 1979. He worked in the Class A Western Carolina League in 1979 and the Class A South Atlantic League in 1980. Pachlhofer umpired the NCAA Division II World Series in 1977-1978. In addition to his umpiring career, Pachlhofer has also officiated high school basketball and football games. He served as the public address announcer at Memorial Stadium from 1981 to 2005, and has been the PA announcer for the Boys City Basketball Tournament from 1984 to 2023.
Jim Ruppert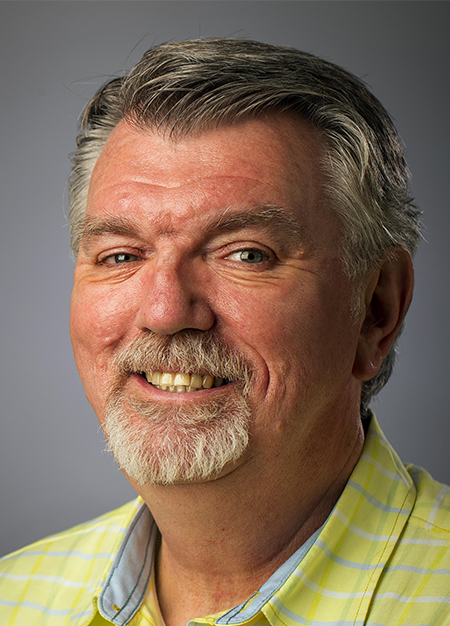 Jim Ruppert is a well-known sports writer and editor in Springfield, Illinois. He began his career at the State Journal-Register in 1976 and served as a sports writer until 1991. After that, he became the sports editor of the newspaper and held that position until his retirement in 2016. Jim was a key member of the group that established the Springfield Sports Hall of Fame and has been a part of the Neuhoff Media broadcast team since 1991. He also serves on the Board of Directors of the Capital Area Sports Commission. In addition, Jim has served as the master of ceremonies for the Springfield Sports Hall of Fame banquet since 1999, further demonstrating his commitment to promoting the local sports scene.
©2013-2023 Springfield Sports Hall of Fame
All Rights Reserved